Wireless router or more commonly known as WiFi router is an electronic device that perform the function of a wired router without use of any wire. They can also be used as wireless access point. Many home users use WiFi router to provide access to the Internet. There are commonly 2 types of WiFi router, one with built in modems and other is external. If you have an internet connection through a phone line, you will require a router with an ADSL modem. Computers or smartphones can be connected to the router either with an Ethernet cable or without wires. Wired broadband routers are now rarely used, they have become the thing of the past. Now most modern broadband packages come with the capability to connect to the internet via a wireless router.
What is a Router
A router is a device that allows you to distribute the internet connection in your house or office to a number of different devices like computers, laptops, smartphones and tablets. If you have an internet connection via a telephone line you will require an ADSL or VSDL routers, for other types of service, the router may be combined with a broadband modem in a single box that your cable net provide supplies to you at the time of providing the new connection.
What is Wireless Router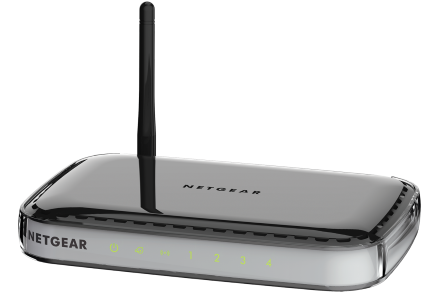 A wireless router does the work of a router without any use of wires. It determines the next network point to which a data packet should be forwarded toward its destination. A wireless router works in the same way as the local area network (LAN), but allows greater mobility for laptops or desktop computers. The individual computers are equipped with small wireless transceivers that can be plugged into either a Universal Serial Bus (USB) port or a PC card slot. As WiFi router technology evolves at an much higher pace than expected, Operators must understand available WiFi standards in order to make the best business decisions when purchasing and deploying new wireless gateways.
Network Standards in Wireless Router
The current technology used to support wireless networks is struggling to cope with the ever-growing numbers of bandwidth hungry Wi-Fi devices we want to connect, both in the home and business. These days it makes sense to buy an 802.11ac router (as opposed to 802.11n) because in future devices will support this standard. You will save money, though, if you go for an older 802.11n model. We want more from our wireless networks and something better is urgently required, prompting the development of a new IEEE wireless networking standard called 802.11ac, the main aim being to boost wireless bandwidth from the 300-450Mbps available using current 802.11n technology to 1.3Gbps and beyond.When looking for a WiFi router, you should first check which network standard it is using. Check the label whether it's "b," "g," or "n." The letters refer to the wireless communication standard on which your wireless router is based: 802.11b, 802.11g, and 802.11n. Variously referred to as Gigabit Wi-Fi or Wireless AC, the new standard sees a move away from the 2.4GHz radio spectrum favoured for most current wireless technologies, to 5GHz where there is less interference plus a lot more space for the extra channels need to deliver the promised bandwidth hike.The first generation of wireless routers was "b," followed by "g," and now "n"—the newest generation. The primary difference among the router standards is speed and range.
802.11a
Originally described as clause 17 of the 1999 specification, the OFDM waveform at 5.8GHz is now defined in clause 18 of the 2012 specification and provides protocols that allow transmission and reception of data at rates of 1.5 to 54Mbps. It has seen widespread worldwide implementation, particularly within the corporate workspace. While the original amendment is no longer valid, the term "802.11a" is still used by wireless access point (cards and routers) manufactures to describe interoperability of their systems at 5.8 GHz, 54Mbps.
802.11n
The 802.11n standard can increase your wireless network"s performance, reliability, and predictability. Once Wi-Fi standards including 802.11a, 802.11b, and 802.11g were established, work commenced on looking at how the raw data speeds provided by Wi-Fi, 802.11 networks could be increased still further. Medium Access Control Layer (MAC) so that modes of operation can be enabled that are capable of much higher throughputs, with a maximum throughput of at least 100Mb/s, as measured at the MAC data service access point (SAP). The result was that in January 2004, the IEEE announced that it had formed a new committee to develop the new high speed, IEEE 802.11 n standard. With 802.11n technology, organizations can gain unprecedented reliability and an increase in throughput than with the current 802.11a/b/g networks. 802.11n technology can provide mobile users with a reliable wireless network that supports a broad range of mobility applications without compromising total network performance.
802.11ac
802.11ac, dubbed 5G Wi-Fi, promises ridiculously fast wireless connections, better range, improved reliability, improved power consumption and a free horse. 802.11ac, the emerging standard from the IEEE, is like the movie The Godfather Part II. It takes something great and makes it even better. 802.11ac is a faster and more scalable version of 802.11n. It couples the freedom of wireless with the capabilities of Gigabit Ethernet. 802.11ac works exclusively in the 5GHz band, uses a ton of bandwidth (80 or 160MHz), operates in up to eight spatial streams (MIMO), and employs a kind of technology called beamforming. The design constraints and economics that kept 802.11n products at one, two, or three spatial streams haven't changed much for 802.11ac, so we can expect the same kind of product availability, with first-wave 802.11ac products built around 80 MHz and delivering up to 433 Mbps (low end), 867 Mbps (mid-tier), or 1300 Mbps (high end) at the physical layer.
Dual-band for compatibility
Another lesson learned has been the release of fewer draft standards, leading to barely a trickle of pre-standard products, mostly from respected vendors like D-Link closely involved in the ratification process. Moreover, pre-standard products have been dual-band implementations employing mature and proven Wireless N technology to provide for interoperability and backwards compatibility with existing Wi-Fi networks.The dual-band approach removes the risk of buying Wireless AC products and finding that they won't work with current wireless notebooks, tablets or smartphones. The specification might change prior to final ratification, but the draft specification to which D-Link and other vendors are working is more or less complete and any changes required can be handled by firmware updates
Wireless Router Security
Even with the best door locks and the strongest possible doors, if one member from your internal fail to opertae them correctly or does not follow the recommended precautions set up by the company, those door lcoks might be no better than poor quality locks or say no locks. This same principle applies to your wireless network also. All you network components and in particular you WiFi router, which is the first gateway between your network, users and the Internet.Wired Equivalent Privacy (WEP) is a security protocol, specified in the IEEE Wireless Fidelity (Wi-Fi) standard, 802.11b, that is designed to provide a wireless local area network (WLAN). WEP is designed to provide the same level of security as that of a wired network. Recent reports indicate that the use of WEP alone is insufficient to ensure privacy unless used in conjunction with other mechanisms for data encryption. Besides supercharging your router with extra features, open-source router firmware DD-WRT and Tomato are likely more secure than the stock firmware that comes with your router. DD-WRT and Tomato tend not to be as susceptible to vulnerabilities found in many routers, such as the ever-popular issue with WPS (Wi-Fi Protected Setup). Password encryption should be well-known to anyone with a wireless router. Never leave your router open without a password, and there are very few reasons for the average home and small business user to not encrypt wireless signal with WPA2 security. WPA2 Encryption is the most secure method for keeping intruders off your network. If you have older devices that will not support WPA2, WEP is encouraged. If you are unsure how to setup encryption, MAC filtering is least secure, but easiest to setup.
Using a Wireless Router
Setting up a wireless router doesn't have to be an ordeal. It might seem like a daunting task to set up a new home router. In general, the process of installing a WiFi device to use with your laptop begins by connecting the router to the same computer that is attached to your broadband modem (in this example, your laptop); this allows automated configuration software to obtain the information it needs without any intermediary devices along the way. Using a router as a wireless adapter will not only provide you with wireless connectivity, but will also give you a multiple-port switch to connect your wired devices. And while router manufacturers must be commended for making it easier to install their products, these tips will make the process even simpler.
But it doesn't have to be if you understand the most common way routers are managed: through the web interface.
The main router is Wireless-N router connected to the ISP's ADSL modem.
This is a great way to allow multiple devices to have network connectivity without needing a wireless network card for each device.
I'll also show you how to make sure your home network is as secure as it can be, and I'll explain some networking details that user manuals often gloss over.
The hardest part of using the web interface is getting to it.
Then there's a second wireless router (Wireless-G) that is connected to the main router over an Ethernet or Cat-5 cable. So, what to do with the old router? Once you have accessed it, the rest — at least most of it — is self-explanatory. The main router is in the ground floor while the second one is on the first floor and the entire premises get a good Wi-Fi signal. I've converted it to an access point, and am using it to fill a dead spot, in the furthest corner of my house.
But just because you've plugged everything in and it seems to be working doesn't mean your network's performance and security are as good as they could be. By flipping a few settings, you can turn pretty much any router into an AP, you don't even need to install any fancy third-party firmware. Follow these basic steps to properly configure your wireless router and optimize your wireless network and connectivity. All you need to get started is an old router and a connection to your new router–it can be old-school wired Ethernet or you can use powerline networks to bridge the wireless divide. (We'll have more on powerline networks later this week.)